Get Your Perfect Smile in 3-8 months!
Straightening Your Teeth Is Now So Much Easier! Treatable Case: Gapped Teeth, Anterior Crossbite, Deep Bite, Pre-Restorative/Pre-Prosthetic, Open Bite, Overcrowding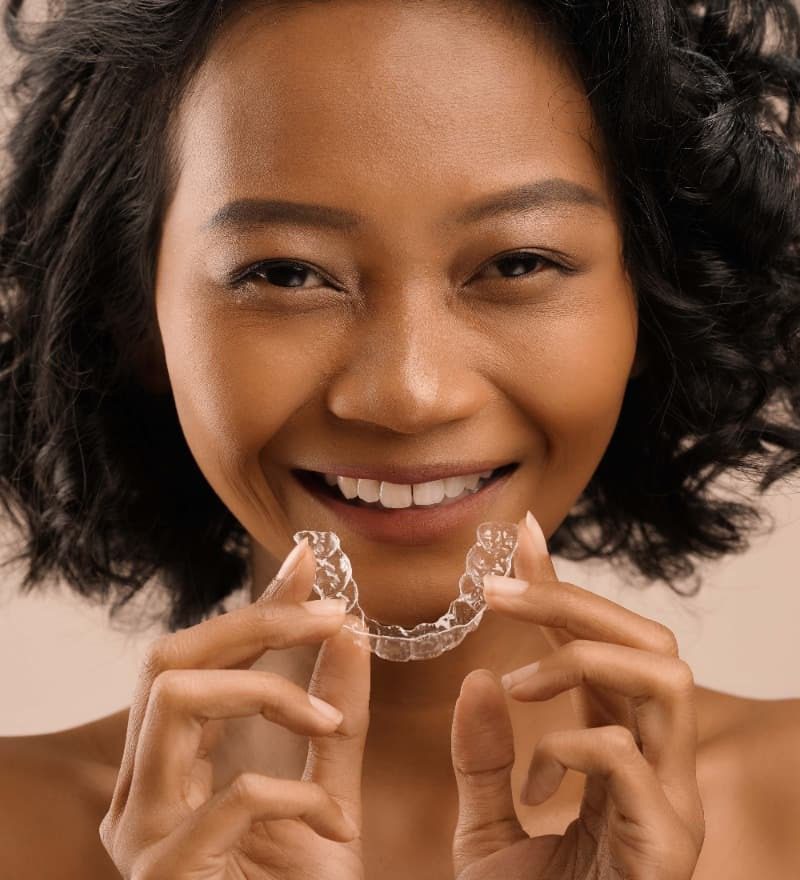 Clear ALigner
KLAR Aligner is a new way to straighten your teeth without dental braces. KLAR Aligner is transparent, practical, and comfortable to use daily. Each KLAR Aligner is specifically designed only for you by our experienced orthodontists and then produced using cutting-edge technology.
Easily removable, allowing you to clean your aligners or teeth during your treatment
Visible results since the first month of treatment
Clear and transparent materials lets you express your smile freely!
Suitable for active lifestyle without the risk of protruding materials in your mouth
Lets you eat anything you want because you can remove it from time to time during treatment!
Make Sure You Pick The Nearest Location